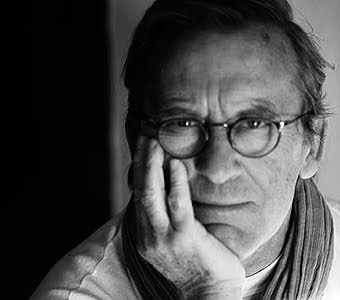 I began my studies at the Academie of Art in my hometown of Stuttgart (Germany), it was there I met Linde. Our lives and careers have been joined ever since. As a team of art director and photographer we developed a mode that reflected our attitude to life. We combined our energy, humour and sensuality to tell small human stories in a uniquely warm style that soon attracted international fashion magazines: Elle, Marie-Clarie, Vogue, Cosmopolitan, Grazia, Donna, Amica, etc.

By 1982 the flow of projects encouraged us from Hamburg to Paris where commissions from: Kenzo, Guerlain, Ungaro, Lancome, Rodier, Cacharel, Mexx, L'Oreal, Dim, Schweppes, Cachou Lajaunie, Renault, Yves St. Laurent, Rochas etc.

These developed into film work that found new centres of appreciation in Italy, Japan, USA and South America, while consistently working in Europe.
A string of media awards followed for the undoubted pleasures of working with the most beautiful women of the era: Helena Christensen, Isabella Rosselini, Andy McDowell, Naomi Campbell, Eva Herzigova, Tara Abate, Monica Bellucci, Nadja Auermann, Catherine Deneuve, Stella Tennant, Linda Evangelista, Laetitia Casta, etc.

Linde has established herself as a succesful artist and I continue with my great love for observational photography, making the usual unusual.
We live and work between Ibiza and Paris.